Couple fun dice Adult dice (4PC)
Naughty or not bad, these naughty dice are your choice! Perfect for Valentine's Day, wedding night, adult party!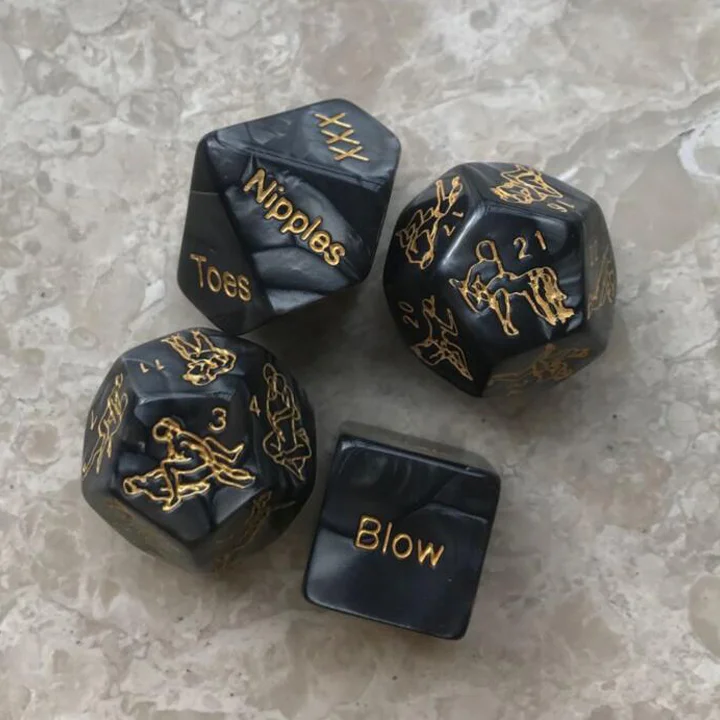 The list is a list of two sets of dice (4 dice)
Action dice words:
Bite, lick, kiss, caress, picky, suck
Body part dice words:
Neck, mouth, butt, groin, picky, breast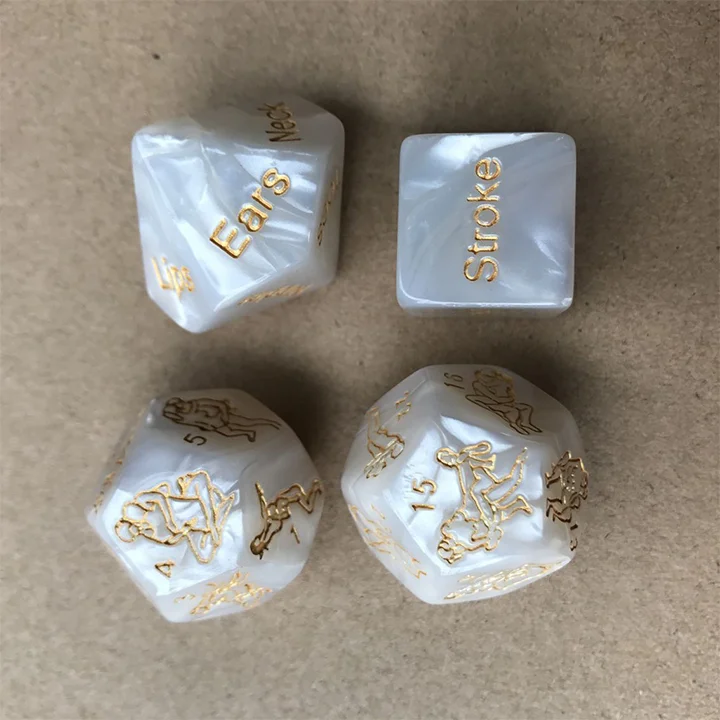 There are also dice that glow at night for you to choose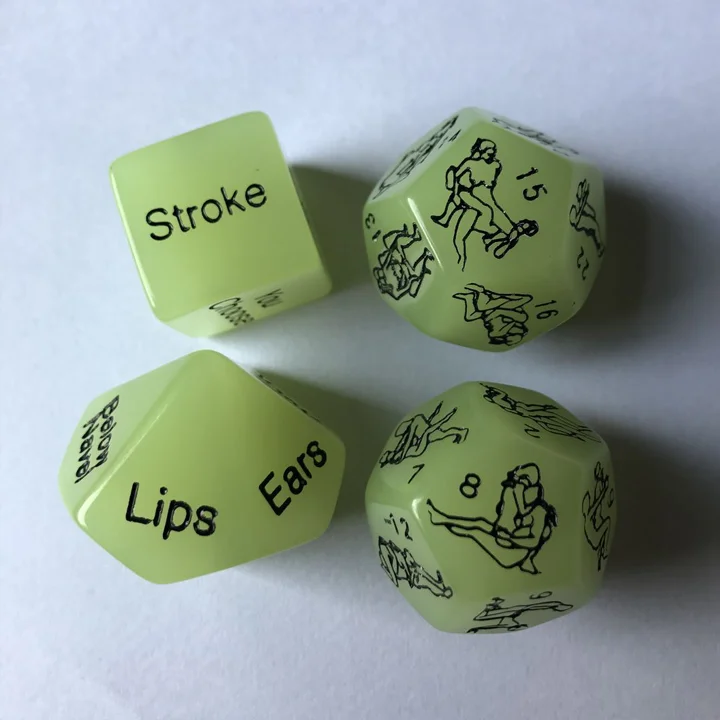 Choose one of four dice with action words printed on it, and one dice with body parts printed on it. Throw two dice at will and play together. The other two games are the same, you can also develop other more interesting games.